Welcome
Learn to dance! At Springs Rhythm we offer both social and competitive Ballroom, Latin and Swing dance lessons in the Colorado Springs area. We encourage students of all ages and abilities to participate in the wonderful world of dance. Whether you want to look good dancing out with friends or are getting ready for a special event, we will help you feel more comfortable on the dance floor. Group classes and private lessons are available.
About Nichola Ryan-Morin
Nichola Ryan-Morin (Nikki) has been dancing most of her life. Ms Morin received her early training in England where her love for dance, especially ballet, started to form. Nikki auditioned for and entered the famous Elmhurst Ballet School in England. Here her love of dance and drama took off. Nikki was fortunate to study with teachers and dancers of the Royal Academy of Dance and the Royal Ballet. Returning to the United States, Nikki auditioned for and then joined to the Rocky Mountain Ballet Company. At the age of 17, Nikki was promoted to Principal Dancer; a position she retained until the ballet company held its last performance. Soon after her retirement from the ballet world Nikki discovered the ballroom world. Nichola is a Professional American Smooth competitor, in addition to being a Pro/Am Teacher. Nikki's students have achieved numerous Top Student Awards and much success in competitions throughout the US. Nichola and her partner opened the Springs Rhythm Dance and Event Center in Colorado Springs, six years ago.  Nichola continues to be active in the dance world having performed at the Fine Arts Center, Pikes Peak Center and many Ballroom venues and events in Colorado. Nikki has been teaching for over 30 years, melding the techniques of ballet and ballroom, Latin and swing dancing taking her students to a higher level of movement and body awareness. Nikki truly enjoys sharing her love of dance with others; encouraging elegance and confidence in all her students.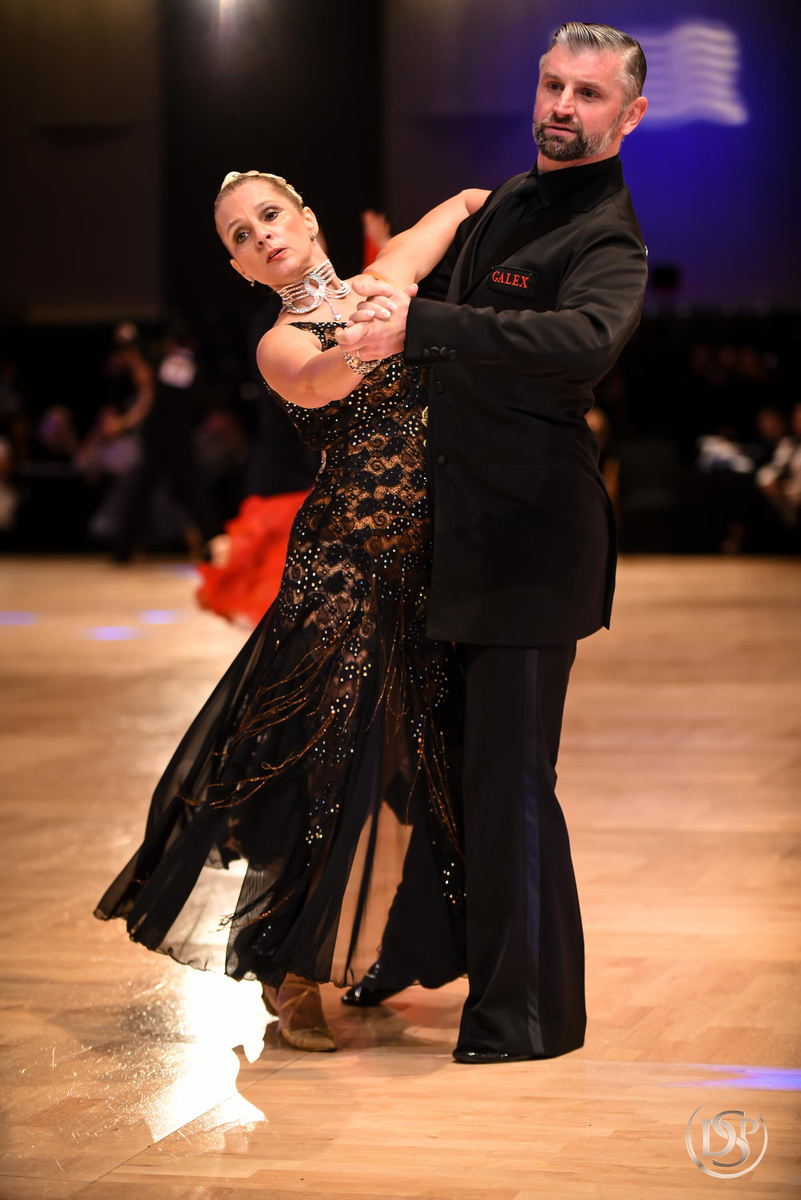 About Volodymyr Yevgen Ishchenko
Volodymyr Yevgen Ishchenko (Vladimir) has been dancing for almost 30 years, receiving training all throughout the Ukraine and Germany.
As an excellent choreographer and certified trainer for International Standard & Latin-American instructors, Vladimir is a valued addition to our studio. Springs Rhythm is excited and pleased to welcome Volodymyr Ishchenkoto the U.S.
After placing in numerous Ukrainian Championships and 10 Dance Championship competitions, he began passing on his knowledge and expertise as the Master Teacher for all the teachers of The "Carnival" Dance Studios, spanning 8 branches in 4 different cities over the Crimean region. Vladimir is also Founder and President of the Simferopol City DanceSport Club "Carnival", which has since expanded to over 500 members. In addition to teaching, Vladimir is also a professional DanceSport Supervisor and IDSF Adjudicator, judging the highest level of competitive DanceSport. Along side his impressive dance career, Vladimir earned his Masters degree in Physics from Simferopol State University.